December 12, 2018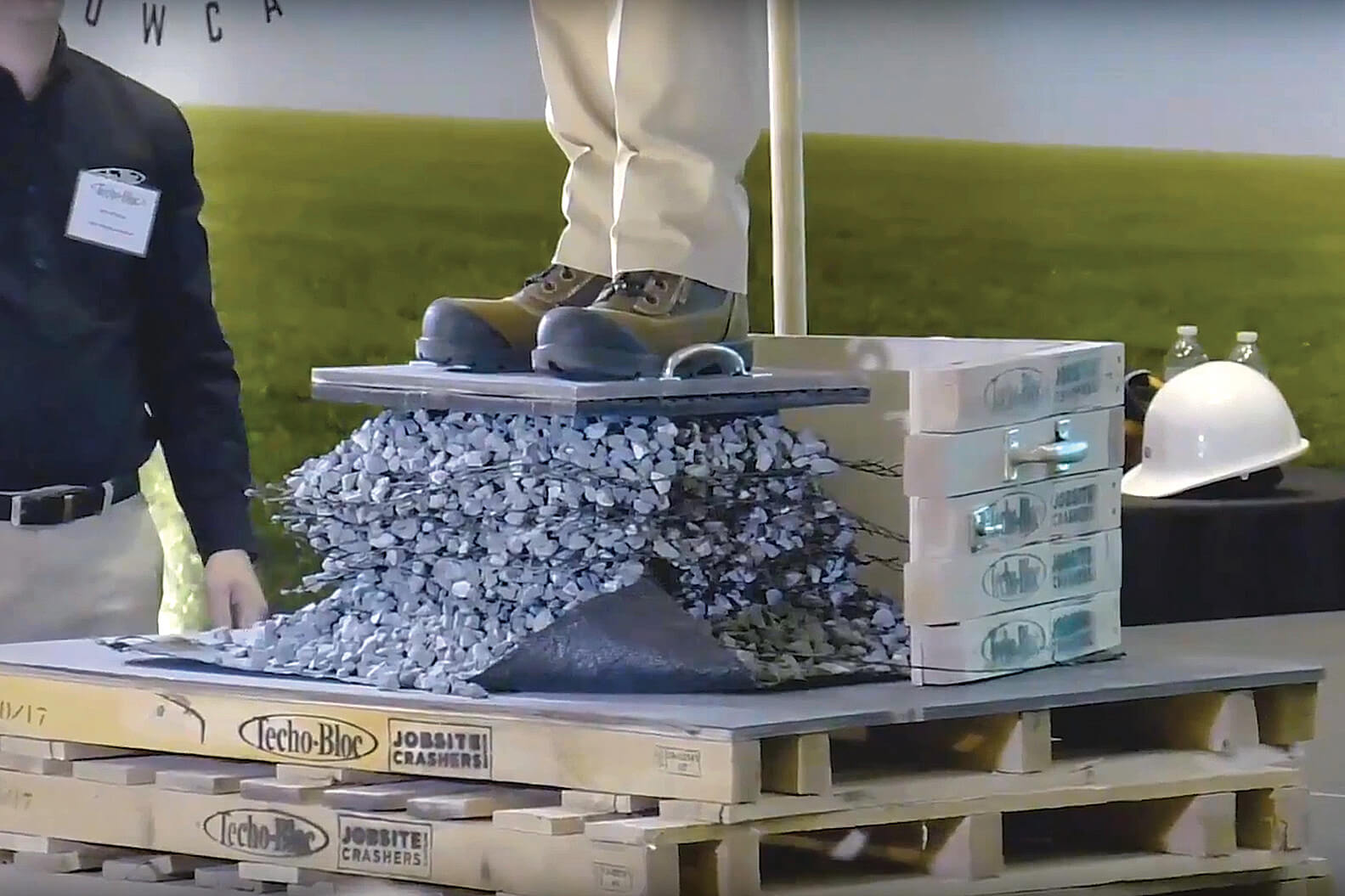 Contractor Showcase expands Congress education menu
"We want to help contractors differentiate, deliver greater value and become more profitable," says an enthusiastic Alex Cadieux, business-to-business marketing manager for Techo-Bloc. The St.-Hubert, Que.-based company has signed on as a Congress Education Partner, and will offer its popular Contractor Showcase at Landscape Ontario Congress on Jan. 10.
Over 12,000 paving pros attended the company's Showcases last year, according to Cadieux. He says the event will be entertaining, offer learning in all forms and is staged with high production values. "We understand contractors' challenges, and aim to provide solutions to push businesses forward, and grow the industry for the benefit of all."
Showcase sessions will be taught by management team members, who are all former contractors. Every summer, this team, including the president of Techo-Bloc, builds a real project at a real house to gain insights and first-hand experience on problems, and craft solutions that work. This team includes the main speaker slated for Congress, education director Peter Baloglou, nicknamed Paver Pete years ago by Bob Vila.
These builds are filmed, and support the detailed visuals shown at the Showcase, as well as Techo-Bloc's library of over 800 videos.
Planned Showcase topics include: Porous Concrete Overlay, to tackle challenges posed by weak soils and high water tables; Feature-rich Landscapes, that allow contractors to upsell and cross-sell; Thinking Outside the Blocks, demonstrating new ways to use products that speed installation, create unique looks and solve common problems; The Base-ics, showing four base construction methods for one project; Addressing the Labour Shortage, helping contractors get more out of teams, plus attract and retain talent; and Hardscaping in Today's Rapidly-Changing Environment, offering insights on how to boost productivity, revenue and profits.
Effective costing and pricing is a big challenge for paving contractors, and a major focus of the event. New this year is a presence by LMN during the event's afternoon breakout sessions. Cadieux says, "This makes the morning's learning way more tangible. For example, we show how machine-laying can boost efficiency by completing a job in 50 per cent of the time, requiring two people, not four."
Attendees will take home materials including the Techo-Bloc specifications guide, a 200-page technical guide known as the "Hardscaper's Handbook." Cadieux encourages attendees to come early at 7 a.m. and enjoy a hot breakfast along with networking. He says the event is so valuable that 70 per cent of audience members return year after year, and overall attendance grows by about 15 per cent each year.
With this overall mission of boosting business success for contractors, Cadieux says Congress is a great partner. "I came to Congress when I was a sales rep 13 years ago, and I have been to every show since. Congress does a great job of getting people to turn out — Congress is a good kick-start to the season."
Seats at the Contractors Showcase on Jan. 10 are free to Congress attendees, but Techo-Bloc requests registration at
contractorshowcase.com
.