August 3, 2022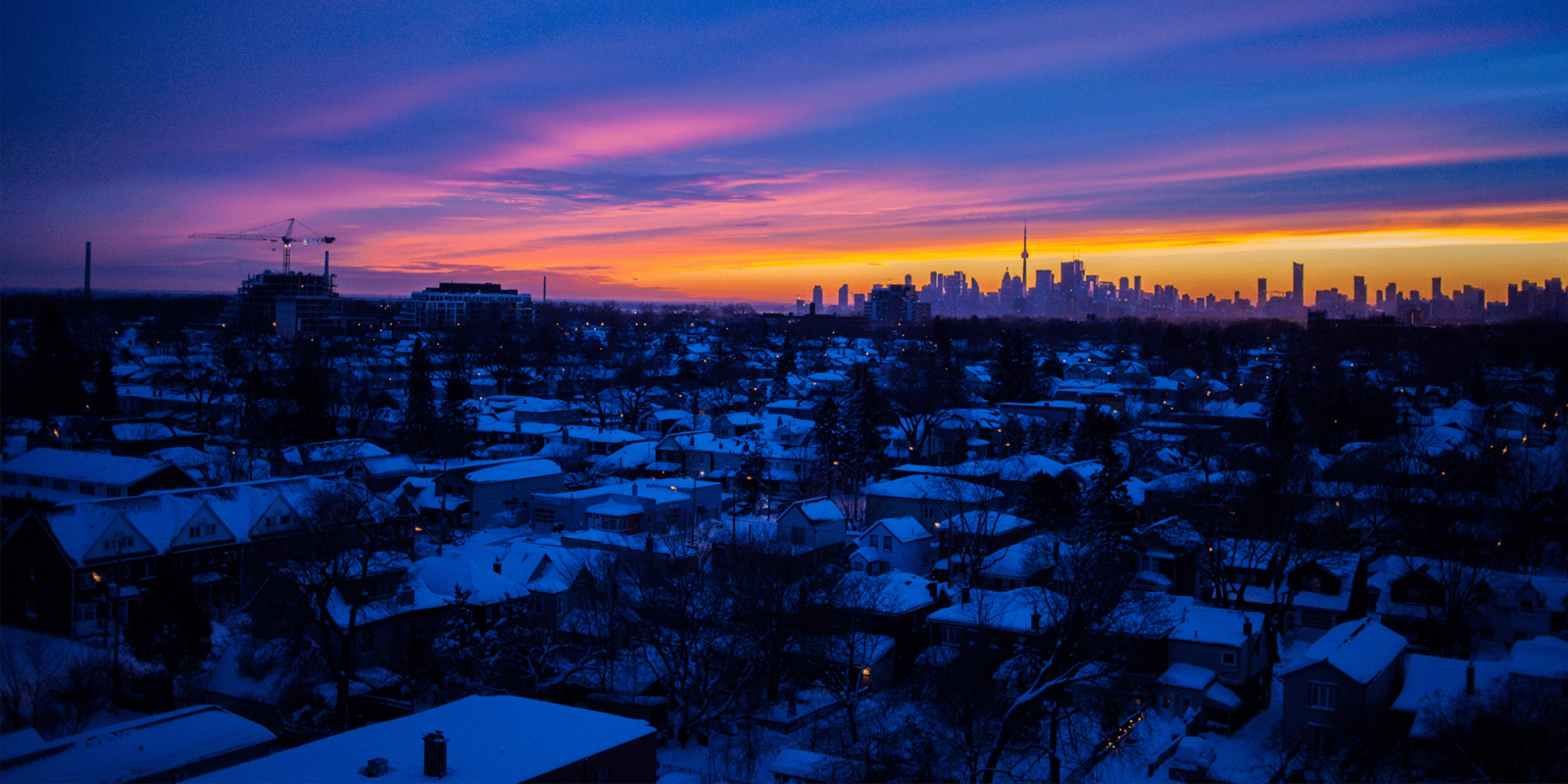 Taking on the storm
Christopher Thacker went from being a 12-year-old kid with a shovel to running one of Toronto's largest snow removal operations. Clearing nearly 550 commercial properties last season in the downtown core, Thacker's company, Mr. Mow It All, specializes in urban snow removal. In peak season, the company employs nearly 80 field employees who are supported by 12 office and management staff. Landscape Trades connected with Thacker to learn more about his passion for snow and ice management.
What do you enjoy most about winter maintenance?
The challenge: it is really hard to run a good snow removal operation. You have to have Plans A, B, C, D, E and even F. The weather is always different and so many curve balls can get thrown at you. Innovation: technological improvements on the winter side of things seem to happen a lot faster. For example, over the past 20 years the industry has moved away from rubber pusher boxes and salt to live edge blades and liquid deicing. Impact: while it is one thing to improve and build upon nature, winter maintenance has an instant impact. In many cases, the work we do as winter service professionals allows other first responders to do their job.
How has your operation evolved over the years?
One of the most exciting things we have started using are liquids. We dipped our toes in it over eight years ago, but we did not commit enough and it failed. We tried again two years ago and had a lot more success. This led us to go even bigger last season and convert nearly all of our parking lots over to liquid de-icing. Unfortunately, we have learned that liquids are not a one-size-fits-all solution and that flexibility is needed, especially when dealing with warm to cold and mixed precipitation events. Liquids have become an important tool in our toolbox and when the conditions permit, we are able to dramatically cut down our salt use. This not only helps lower our salt bill, but it also lowers our environmental impact, and our clients and their pets love the lack of salt.
What are the biggest challenges your winter maintenance operation faces?
Staffing: there just is not enough work available in the wintertime to make every employee a full-time, dedicated snow removal team member. Like many other companies, this means that we have to hire individuals who work part-time. While we are lucky to have found a lot of individuals that this works for, it is not always the easiest sell to new recruits. To overcome some of the staffing/recruiting challenges we hired a full-time HR manager about two years ago. They do all of our recruiting, retention, as well as health and safety.
What would you tell someone who is thinking about launching a winter maintenance business?
I would recommend they try it out by working in an operation first and doing it for a year or two. I think anyone in this business would tell you it's not for everyone. There is a lot of job-related stress and fatigue. Simply put, most are not suited for it. Even running a larger operation, you will always be glued to the weather models and constantly planning contingencies should things not go as planned. It's fairly difficult to turn your mind off snow in the wintertime. To be successful, I think it is important that everyone in business finds a peer group. You're the average of the people you associate with and the reality is that most of our family and friends have no idea what it takes to run a business. Meeting others who have been down the road before and know the challenges will help you overcome any obstacles you encounter.