June 15, 2013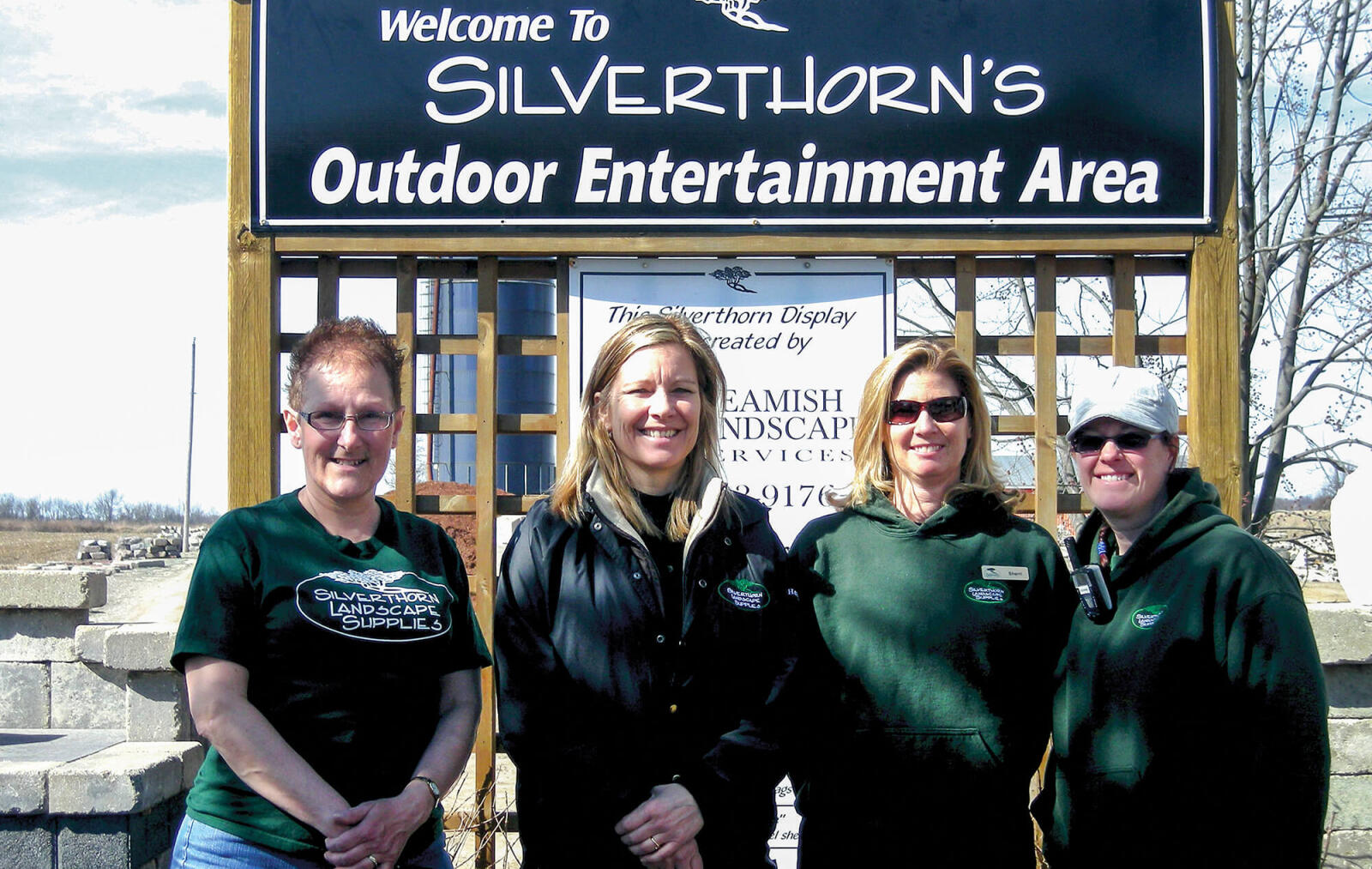 Denis Flanagan CLD
LO Manager of Membership and Public Relations
Each year at the provincial board and governance meetings, the direction of Landscape Ontario is discussed and a strategic plan put in place. This document serves as as a reference tool and useful guideline for staff, as we plan and participate in meetings and events throughout the year on your behalf.
Our participation in these recent events was aimed to fulfil some of the goals of the strategic plan.
Networking
In mid-April, Silverthorn Landscape Supplies in the London Chapter held a contractor appreciation event. Owner Hetty Teuber hosted a lively event that included each guest receiving a gift and a passport-style questionnaire. This encouraged them to circulate and talk with all the the suppliers on site. After a tour of the facility, a roast beef supper was served, partnered with a pint of locally brewed Iron Spike Ale. This was followed by presentations on cost savings for small businesses, trends in landscaping and the benefits of LO membership. We thank Hetty Teuber for the invitation and opportunity to talk with members and potential members.
Meaning something to the public
On May 3, when the spring showed signs of arriving, we celebrated the fact that retail garden centres would soon be brimming with customers. To show the action, we shot the mid-day news segment with CTV on site at Tree Valley Garden Centre in the Durham Chapter. The live cut-ins, with weather host Anwar Knight, gave us an opportunity not only to showcase one of our members, but also give gardening tips to the viewers on planting techniques, protecting tender annuals and colour trends, with of course a plug that customers should seek professional advice from LO members when shopping this spring.
Connecting with the government and other associations
We partnered with The Compost Council of Canada on May 6 at a site on 1075 Bay St. in the Toronto Chapter. The downtown lawn area was in need of some repair and it was a great way to celebrate compost awareness week and exchange thoughts and ideas with others. The site is managed by Canderel Group, and we had a positive conversation regarding property managers and the landscape industry.

Miller Waste Systems was a sponsor, along with the Region of Peel. Miller was promoting the new commercial application/supply service.

The event was opened by the guest of honour, Environmental Commissioner of Ontario Gord Miller. This was followed by participants, including the grounds crew, tenants and Master Gardeners, aerating, top dressing and seeding the lawn.

We will follow-up with all participants in regards to future discussions on behalf of our members.
---
Denis Flanagan can be reached at
dflanagan@landscapeontario.com
or at 905-875-1805, ext. 2303.