May 6, 2020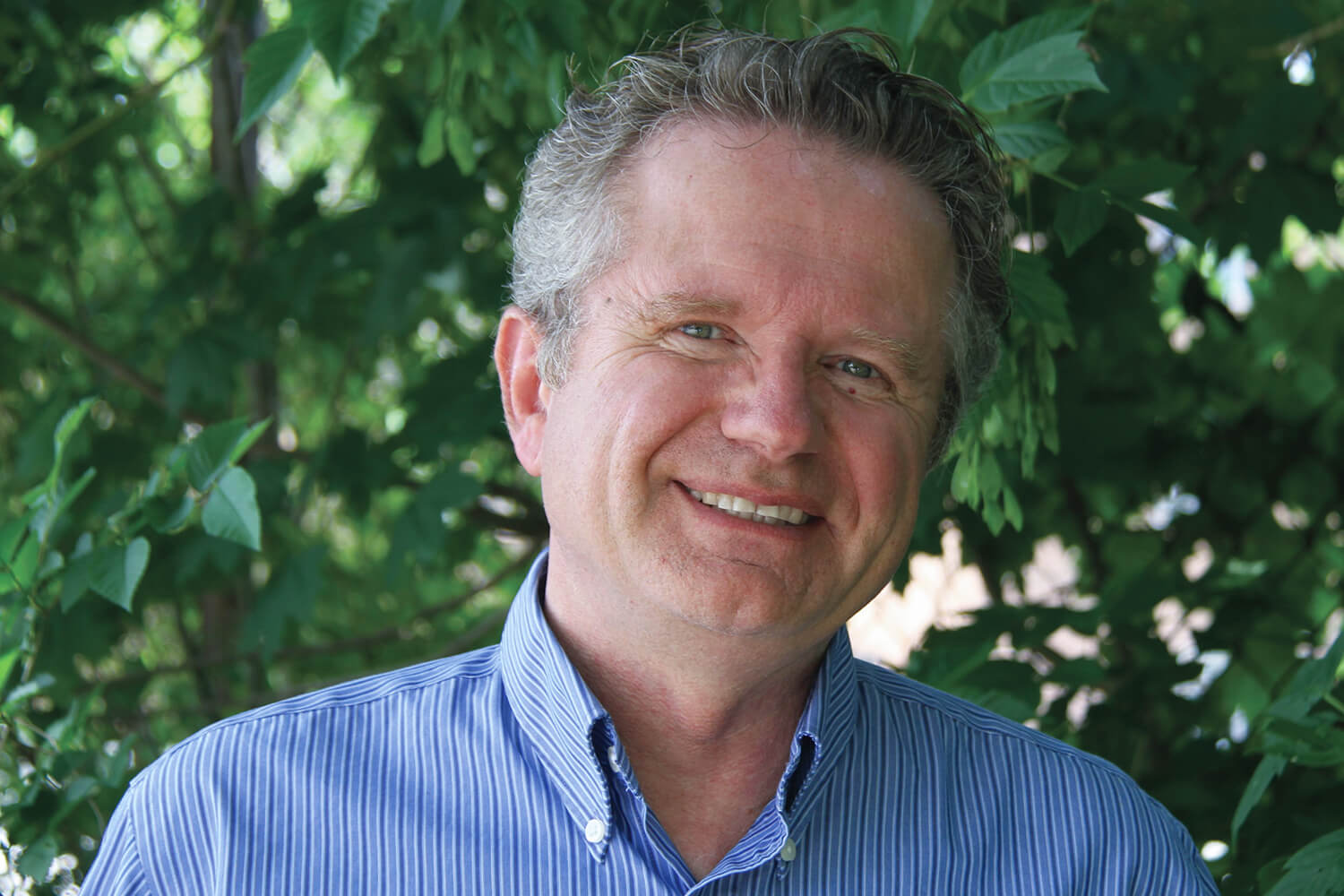 Ron Koudys volunteers to make the world a better place
For Ron Koudys, his reasons for volunteering so much of his time to the landscape industry over the years aren't all that different than his reasons for working in the industry in general.
"I love volunteering, and I feel that I have something to offer," he says. "And that's been the hallmark of my life. Even the approach I take in landscape architecture; it's certainly a business, but I come alongside our clients and help them solve problems."
As a landscape architect, he has been helping those clients for almost 40 years as the owner of London's Ron Koudys Landscape Architects. As a volunteer, he has been giving back even longer.
"I could have played golf or I could have travelled more for pleasure, but I feel that being engaged in your community and doing as much as you can to make the world a better place is a noble calling."

— Ron Koudys
Ron's full catalogue of volunteer efforts is too long to list here, but the highlights include him being a founding member of Landscape Ontario's Designer Sector Group board, which was instrumental in developing the Certified Landscape Designer program. He has also been a regular speaker at various Landscape Ontario events, has donated many landscape designs to community projects, and has served as a director for several organizations, currently including Sustainable Development Technology Canada.
One of Ron's first landscape-related volunteer roles was with Habitat for Humanity in London, where he and his students at Fanshawe College designed and built gardens for 14 homes in the 1980s and 90s.
"We'd do the design as a student project and then all of the students would show up on a Saturday morning and we'd build the whole garden in a day," says Ron. "It was a real joy to be working side by side with the people who would be living in those homes and to know that you were making a real difference in someone's life."
Around the same time, Burlington landscape architect Haig Seferian called up Ron to try to figure out a way to organize landscape designers in Ontario. Long story short, that led to the formation of LO's Designer Sector Group and eventually the landscape design certification, the landscape design conference, and more.
"And now it's a national program," says Ron. "The CNLA (Canadian Nursery Landscape Association) has taken this little idea that Haig and I had and has now organized designers across Canada. Now there is a lot of cross-collaboration, and I think we've really promoted excellence in the design industry, which is great."
For the past eight years, Ron has been on the board of Sustainable Development Technology Canada (SDTC), which is a foundation created by the federal government to support Canadian technology companies that address
climate change, clean air, clean water, and clean soil.
Within the SDTC, Ron represents green industries — landscape, agriculture, etc. — and one important issue that he and his colleagues have been trying to address during the COVID-19 crisis is how they can help ensure Canadians have access to the food they need.
They're doing that by leveraging the logistics companies the SDTC has invested in, says Ron. But they are also thinking about how they can help organize a food industry that is inherently diverse.
"There are all these different streams — from eggs to pork to chicken to fresh fruits and vegetables — and they're all coming from different places," says Ron. "So how do you organize that whole industry so that it's working in concert rather than individually? So we're talking with the agriculture ministry right now about that issue and hopefully we can provide some leadership."
This is obviously a big, complicated issue to tackle, but as his volunteer history shows, clearly that's not an issue for Ron.
"At the end of the day, we only have so much life to live and we choose how we want to live it. I could have played golf or I could have travelled more for pleasure, but I feel that being engaged in your community and doing as much as you can to make the world a better place is a noble calling."