February 15, 2013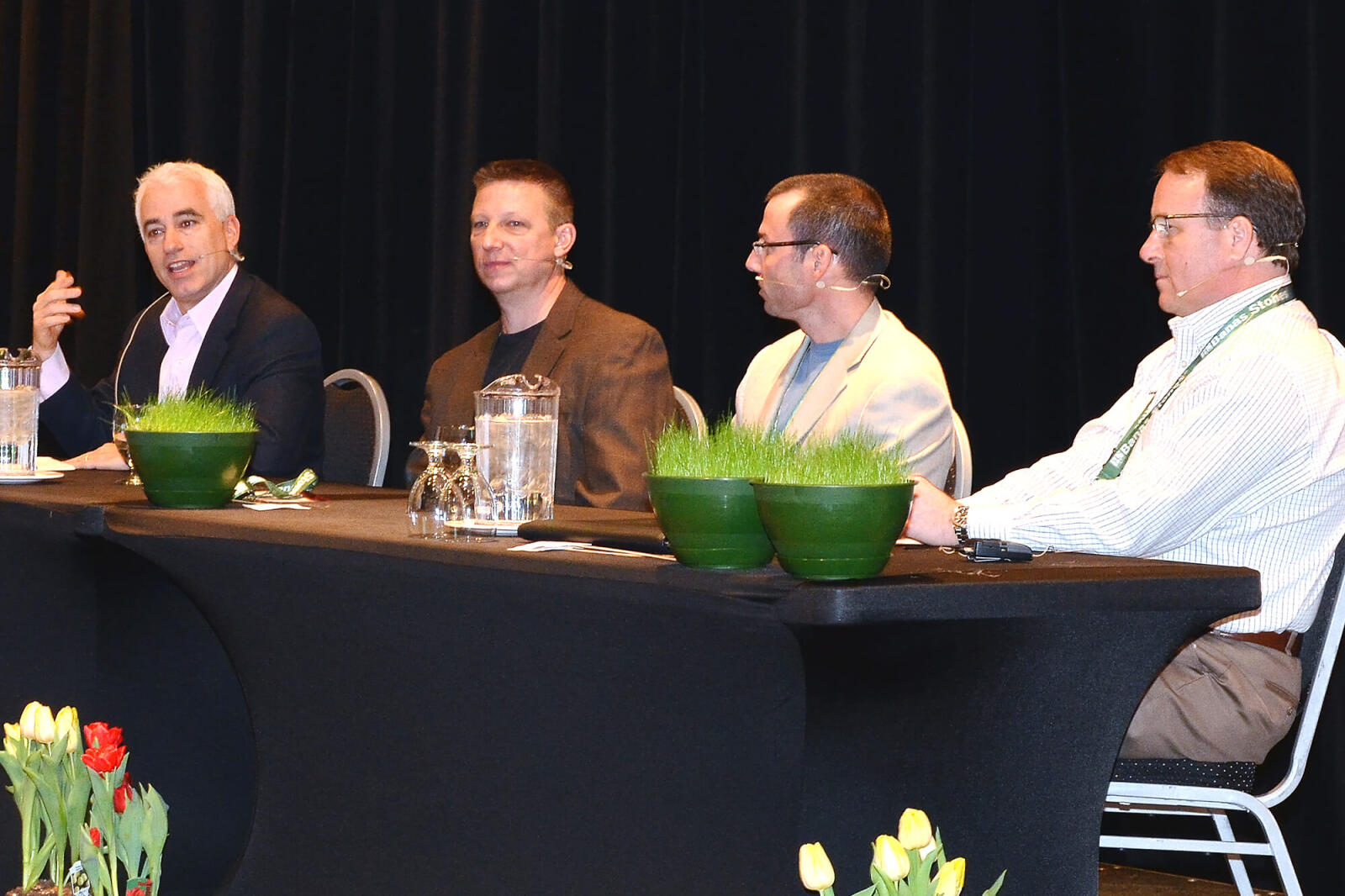 Denis Flanagan CLD
LO Manager of Membership and Public Relations
It's not bragging. It's good business!
This was one of the statements made at a panel discussion during this year's Congress conference. A panel of industry experts gave advice on the topic of customer service. They explained that if you are spending money and resources on great customer service, you should be proud to promote that fact in company newsletters, client meetings, advertising, etc.
One panellist shared the story that he allowed his crews to spend the last 15 minutes on each job site to come up with their own idea of how to leave a lasting impression. This resulted in staff blowing leaves off the tennis court and in another instance contacting the client at work to check whether a back gate needed to be locked to keep the pets safe.
Perhaps small gestures, but in today's competitive business world it can go a long way to build referral work.
There are many examples of how individual companies can make themselves stand out. One of the best tools that you have is the Landscape Ontario Awards of Excellence program. If your company received an award, you deserve to shout from the roof tops of those projects (figuratively speaking).
Make sure you contact us to receive a press release template that can be customized and sent out to your local media. Don't wait too long, as media want up-to-date information.
Outside of work hours, many LO members and their employees spend hours of volunteer time on Chapter community projects. I know the real reasons are so that you can give back to the local area that supports you in business. But believe me, your community truly wants to thank you, reward you and encourage you to sign-up new business so that your company is successful and future community projects can be developed. This is just good business for all involved.
How is your staff support team in Milton helping? In 2013, we will be constantly collecting good news stories and not only feature them in this magazine, but highlight them on our consumer website and in your local media (TV, radio and newsprint).
If you need some help in developing your own press releases, please contact us. We have editorial staff with years of experience. Keep feeding us the good news stories and let us brag on your behalf.
It's good for business.
---
Denis Flanagan may be contacted at
dflanagan@landscapeontario.com
.