January 15, 2011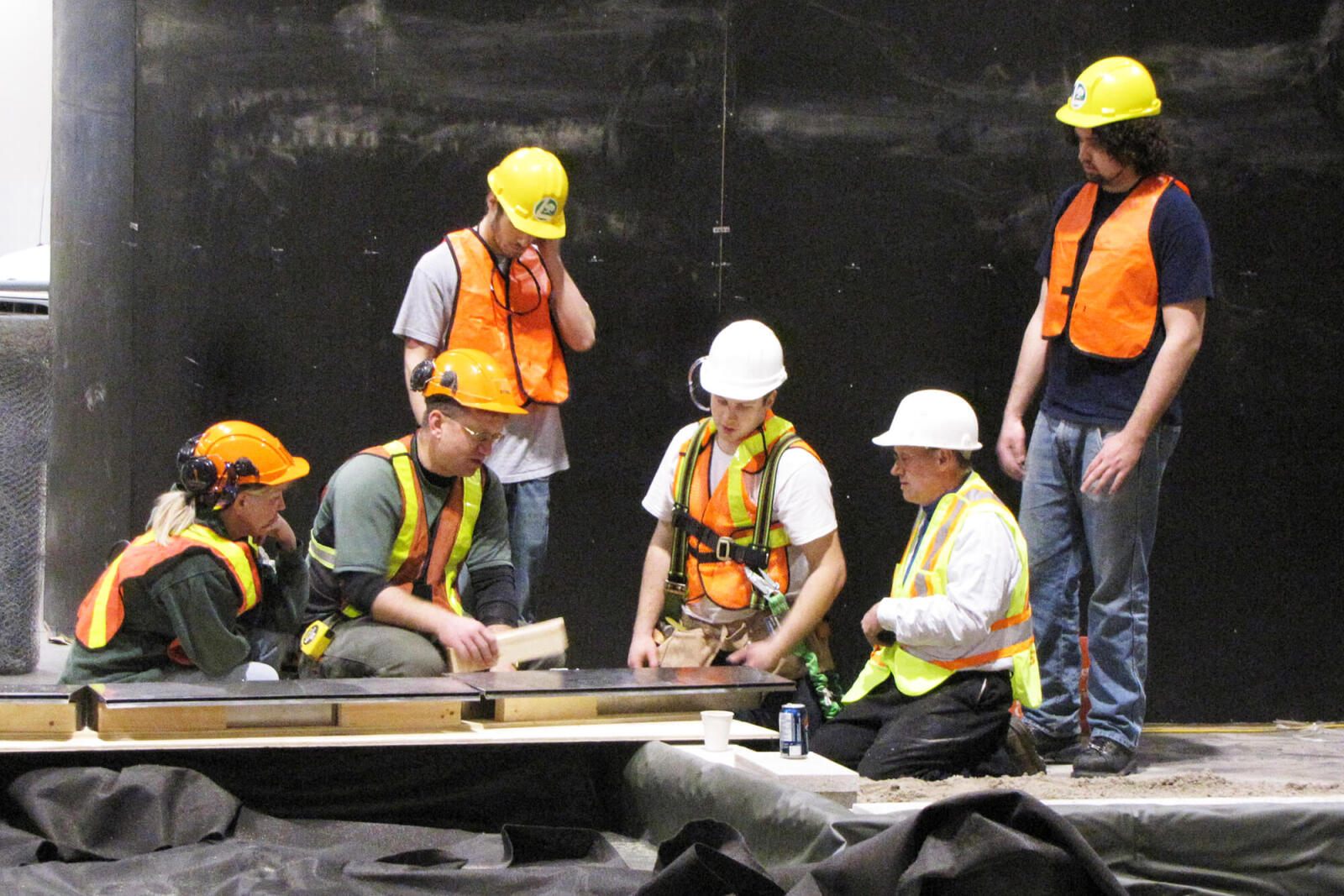 Momentum is building for LO members to create the largest garden ever at Canada Blooms
Momentum is building among LO members as they prepare to create the largest garden in the history of Canada Blooms.
Tim Kearney, who is again this year coordinating the LO garden project, refers to this year's task as 9,000 square feet of PASSION. As a comparison to the last few years, the Green for Life garden by LO members measured 3,000 square feet in 2009, and 5,300 square feet last year.
Haig Seferian is finalizing design details on the ambitious project. He has a tough act to follow, as Beth Edney's masterpiece received rave reviews in 2010, showcasing the talents of over 200 LO members.
Watch for the February issue of
Horticulture Review
to
read an interview with Seferian
and view some of his designs for the 2011 Canada Blooms garden.
This year, everyone attending Canada Blooms will enter through LO's garden. Over 100,000 people are expected to attend the 15th annual event from Mar. 16 to 20 at the Direct Energy Centre in Toronto.
"For some it may be intimidating, but at a recent team meeting, the attitude wasn't how, it was 'let's get going,' " says Tim Kearney. "We have by no means filled all our team positions, but a most interesting feeling is creeping across the province."
Three well-known members involved in last year's project have jumped at the opportunity to become involved again this year. Kearney says the following testimonials demonstrate that "taking part in the Canada Blooms project may change you for the rest of your career."
Testimonials
Ryan Heath CLP, CLT,
Ryan Heath Professional Landscaping, Keswick
"Being a part of the LO build at Blooms really opened my eyes to the amazing talent our industry has to offer. I was a little intimidated by the size of the project and the fast pace of the build, but once things got going my crew and I found our niche and contributed in our own way. You would think the tight timelines of the build would result in stress and tire everyone out, but that was not the case. The place was electric and the energy and enthusiasm was contagious. Being on the LO Team was an honour and a privilege, not a chore."

Paul Doornbos CLP, CLT
Thornbusch Landscaping Company, Lansdowne
"Being the part of this venture gives you a high; a feeling of being part of something significant, bigger than yourself and your company. You leave feeling charged about the coming season, confident that anything is possible. Most of all, you feel immense PRIDE in your industry and your peers."

Bob Tubby CLP
Moonstruck Landscape Lighting
"The team at Moonstruck Landscape Lighting has been volunteering the lighting for the LO display feature since the show opened. We take great pride in presenting the industry to the gardening consumer, and we get the added satisfaction of giving back to an industry and association that has done so much for us. We look forward to joining the LO team again this year for what I'm sure will be a fun and rewarding experience at Canada Blooms 2011."
Tim Kearney says that leaders have stepped forward in Windsor, Toronto, Durham, Upper Canada and Ottawa, while other members from across the province have indicated their desire to help. "Tough work? As tough as you want it to be. Long hours? As long as your part of the legacy takes. Rewarding? Money comes in different ways. Your payment is being part of a team who desperately cares about your industry and love the chance to show off a wee bit. No egos exist on our team. The only thing there is an abundance of is pride. Pride, pride and more pride."
To become involved in this great project, contact Tim Kearney at
timkearney@gcottawa.com
, or his cell, 613-913-8543, or Denis Flanagan, LO director of public relations at
dflanagan@landscapeontario.com
.