July 15, 2018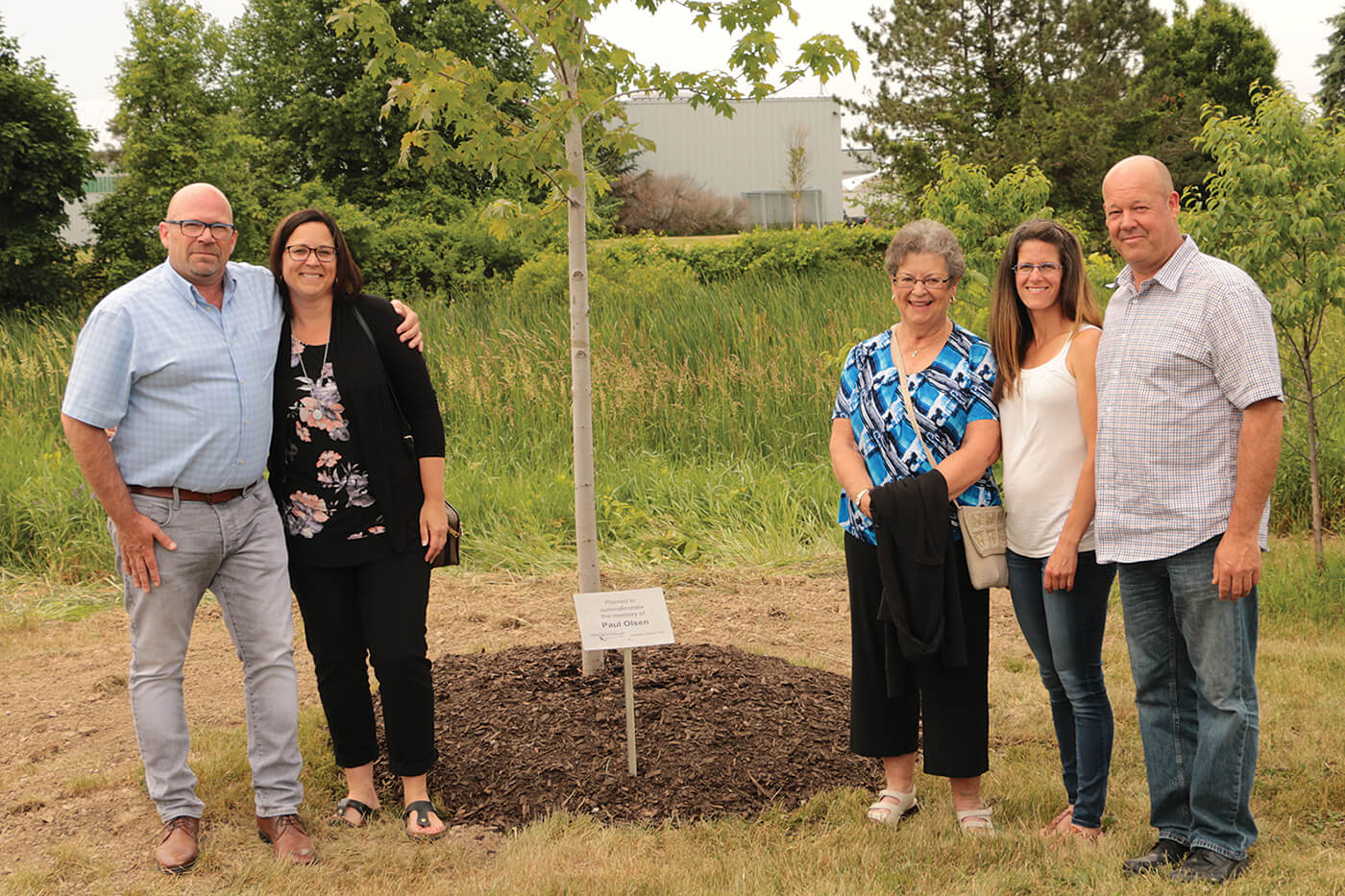 Memorial tree planted for Paul Olsen
On June 20, Landscape Ontario's Provincial Board of Directors joined members of the Olsen family for a special memorial tree dedication ceremony for the late Paul Olsen at the LO home office in Milton, Ont.
Warren Patterson, LO President, welcomed those in attendance and spoke a few words about his personal experience with Olsen. "It was Paul who got me involved in this industry and encouraged me to start," Patterson said. "I can't think of another individual that I feel had the vision — he was always thinking five or 10 years ahead about what the opportunities were, and how we could make this industry better."
"I would like to thank Linda, Peter, Jeff and Diane for supporting Paul during all of the volunteer hours he gave to the industry and the association," Patterson continued, "Because of him, we have a legacy here that we are thankful and grateful for, and he will always be remembered."
Son Jeff Olsen spoke on behalf of the family about his father's two main passions: Landscape Ontario and trees. "We grew this Autumn Blaze maple at our farms in Port Hope and I thought it would be very special that we planted a tree that my dad actually saw," Olsen said.
After the ceremony, Paul's wife, Linda, sent a note of thanks to LO Executive Director, Tony DiGiovanni:
Dear Tony
Would you please extend to all the members of LO how much our family appreciates the recognition given to Paul on his service to the industry. He had a keen interest in the financial, as well as educational, aspect of the organization and I am sure he would be all in favour of the future renovations of the facility. The work that you do for the industry is so important and I am pleased to see the young people stepping up to the plate to continue the legacy of the "old timers." Thank you once again for the lovely lunch and tree dedication ceremony.

Sincerely,
Linda Olsen and family