February 15, 2011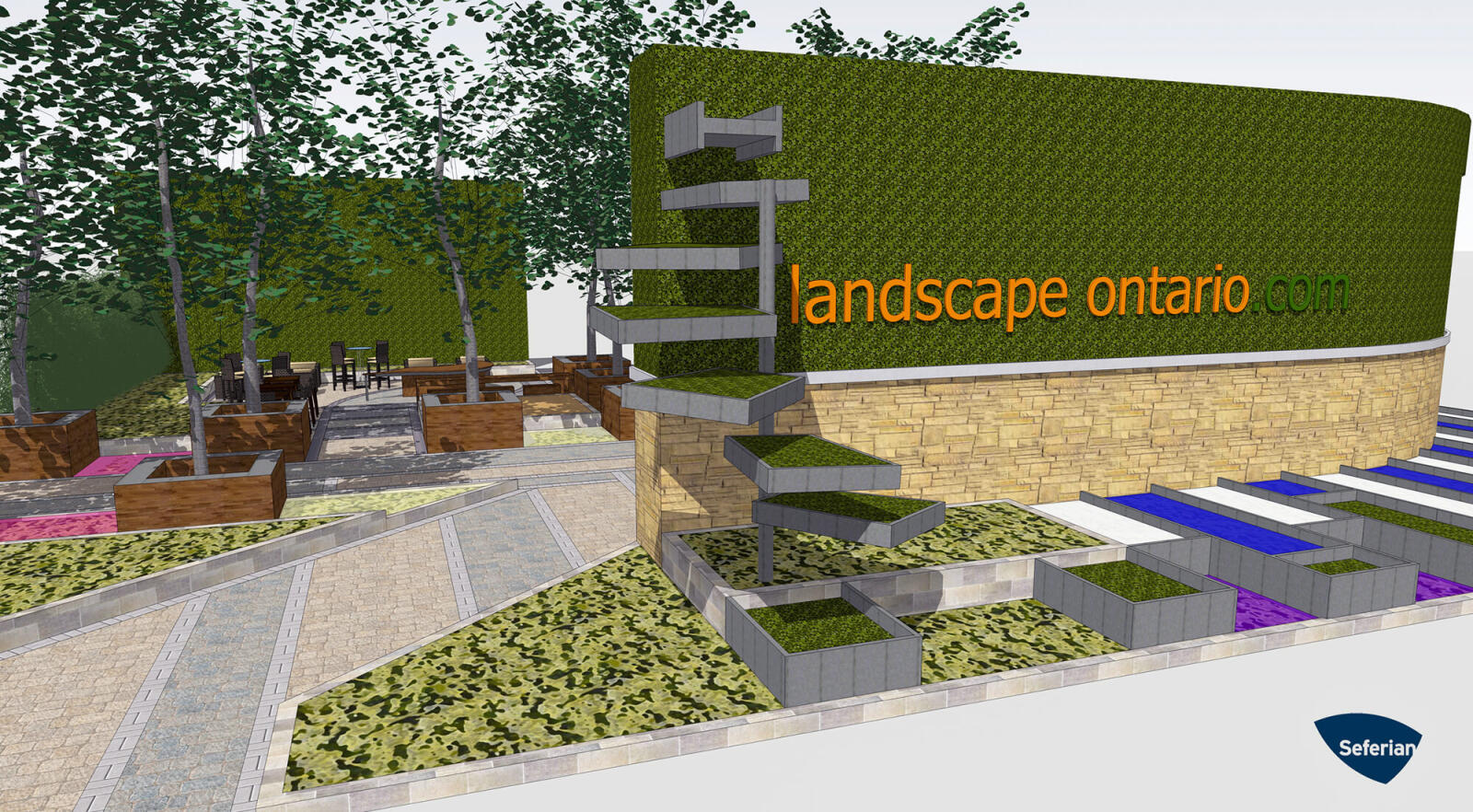 Major changes to Green for Life Garden expected to create a super wow factor
Landscape Ontario will be front and centre when the 2011 edition of Canada Blooms opens its doors from Mar. 16 to 20.
This year all those entering the national flower and garden festival will be required to enter through Landscape Ontario's Green for Life garden in order to access the show floor.
The size and scope of this year's garden is larger and more ambitious than anything in Canada Blooms' 15 year history. Last year, LO's wow garden was 5,300 square feet. This year the association will create a 9,000 square foot presentation to demonstrate the super wow abilities in this industry.
Well-known landscape designer Haig Seferian has taken on the job of designing this year's garden. "I am working to create an instant wow garden. One that has great impact on people."
Along with the garden displaying a great deal of aesthetic value, there will also be some educational aspects in terms of water management, living walls and green roofs.
Seferian is excited about the floating stage complete with a podium. There will also be giant willow trees in the garden, new plant material from Rodger Tschanz of the University of Guelph Trial Gardens and more. And, it's also got to handle the large number of people who will be coming through as they enter Canada Blooms. Over 100,000 people are expected to attend the 15th annual event at the Direct Energy Centre in Toronto.
Seferian began the process back in November. The design concepts and models continually changed over that time, with much give and take among committee members. "It's a unique process for me, but I have found it has taken the design process to a whole new level," says Seferian.
He notes that everyone at his Burlington office has had some input into the design. "It has created quite a bit of excitement with staff," he says.
Both Seferian and garden project coordinator Tim Kearney agree, the Canada Blooms project is a great opportunity for the entire industry to benefit. LO members still have time to become involved with building the garden.
"It's a great opportunity to network with other members of the industry, learn a bit about building such a large project and experience that great feeling of pride when Canada Blooms opens its door the thousands of garden enthusiasts," says Kearney.
To become involved in this great project, contact Tim Kearney at
timkearney@gcottawa.com
, or his cell, 613-913-8543, or Denis Flanagan, LO director of public relations at
dflanagan@landscapeontario.com
.