March 15, 2013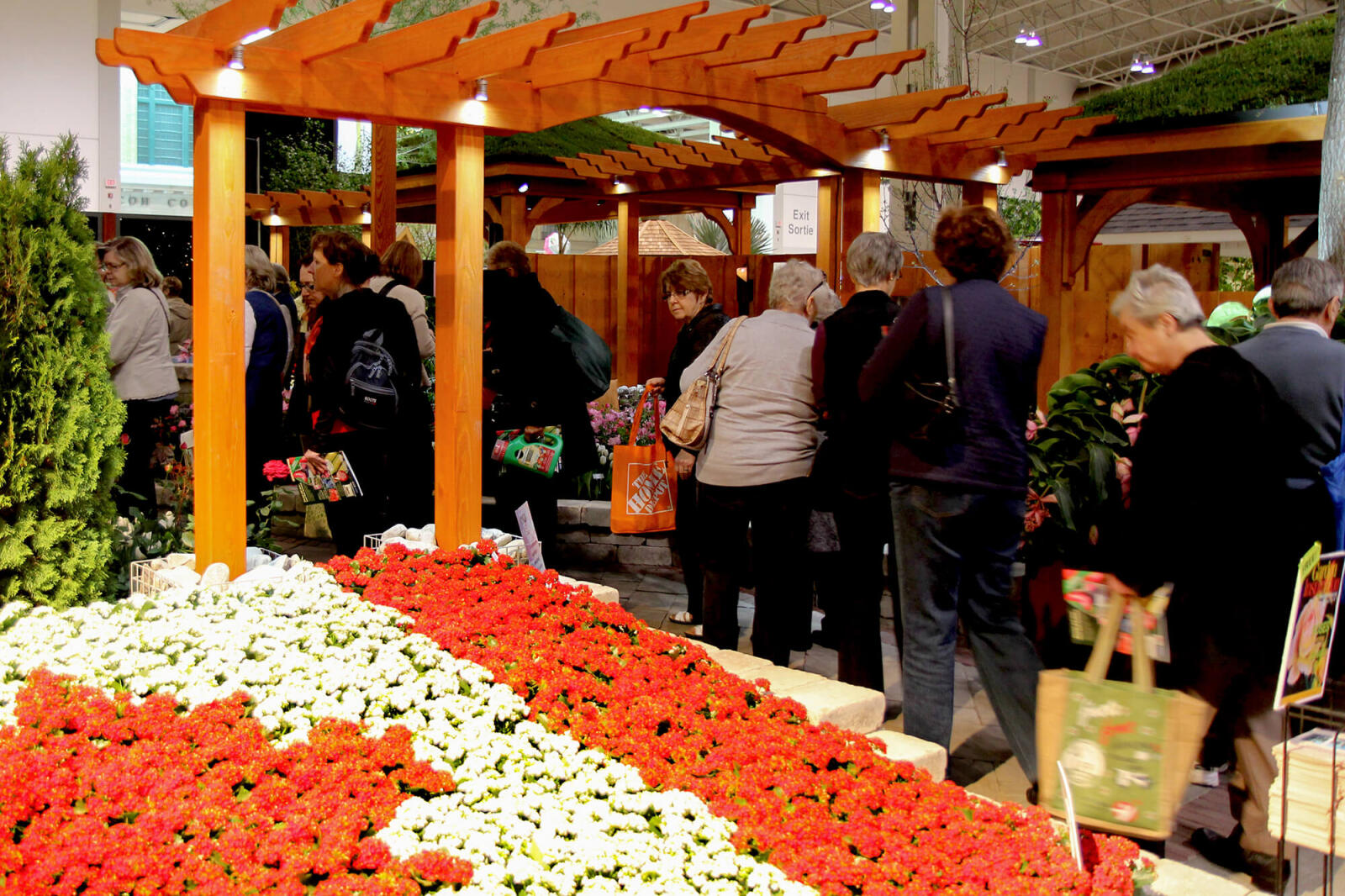 LO ready to show pride at Canada Blooms
Landscape Ontario will be smack in the middle of things, both literally and figuratively, at this year's Canada Blooms.
The association's garden will be located in the centre of the show floor, and feature a very visible dry stone lighthouse in the centre of the garden, complete with a lighted beacon with the LO logo prominently displayed. "We are calling it the beacon of knowledge," says garden designer co-chair Paul Brydges of Brydges Landscape Architecture in Guelph. He explains, "LO offers so many opportunities for members to educate themselves, that the beacon of knowledge is appropriate."
A co-founder of the event, over the past number of years Landscape Ontario has taken on a bigger role in Canada's largest flower and garden festival. "It's a great opportunity for us to demonstrate in one location to consumers the high quality of work produced by members of Landscape Ontario," says Brydges.
The LO garden will be among 19 other featured gardens at this year's Canada Blooms. At 2,500 sq. ft., the garden this year is about double the size over the 2012 garden, which was 1,373 sq. ft.
"The theme of this year's garden reflects the advancements of the horticultural industry over the years and the powerful message of sustainability, whether through food production or reusing materials," says Brydges.
He explains that visitors will be taken through the history of garden design, "which has come full circle," says Brydges. "Gardens have always utilized the elements of stone, water and plants. Today's gardens are returning to traditional concepts of design, as we attempt to be more sustainable."
The garden will also pay homage to LO's 40th anniversary. Photographs from over the years will be displayed.
This year the lawn care sector group will be promoting turf. Attendees will find a contest entry form inside Garden Inspiration to help them in a turf scavenger hunt throughout the Canada Blooms floor space.
Members will have a chance for an early look at the garden and the rest of Canada Blooms when Industry Night is held on Mar. 21, starting at 6 p.m. with a reception. Canada Blooms 2013 co-chairs Arvils Lukss and Mary Lou Tigert will host the proceedings, which will include a thank you from Karl Stensson of Sheridan Nurseries for a century of success and the annual Canada Blooms award ceremonies.
Feature gardens at Canada Blooms 2013 are by Ron Holbrook and Associates, Genoscape, Mori Gardens/Reif Estate Wine, Unilock, Miyabi, Near North Hardscapes, Elite Environments, Shawn Gallaugher, Aura Landscaping, Canada Blooms Garden (with partners Spring Valley Gardens, Timbereno Flowers, Woodhill Greenhouses, Slaman Greenhouses, Ultra Grow, Virgil Greenhouses, Cosmic Plants and Humber College student volunteers), Royal Stone Landscaping and Design, Kent Ford Design Group, DA Gracey and Associates, Shibui Landscapes, Landscapes By Lucin, Bienenstock Natural Landscapes, Sheridan Nurseries, and Creative Garden Design.
Canada Blooms runs from Mar. 15 to 24 at the Direct Energy Centre. This is the second year that Blooms is co-locating with the National Home Show. One ticket will admit guests to both events.
More information may be found at
www.canadablooms.com
.