July 15, 2010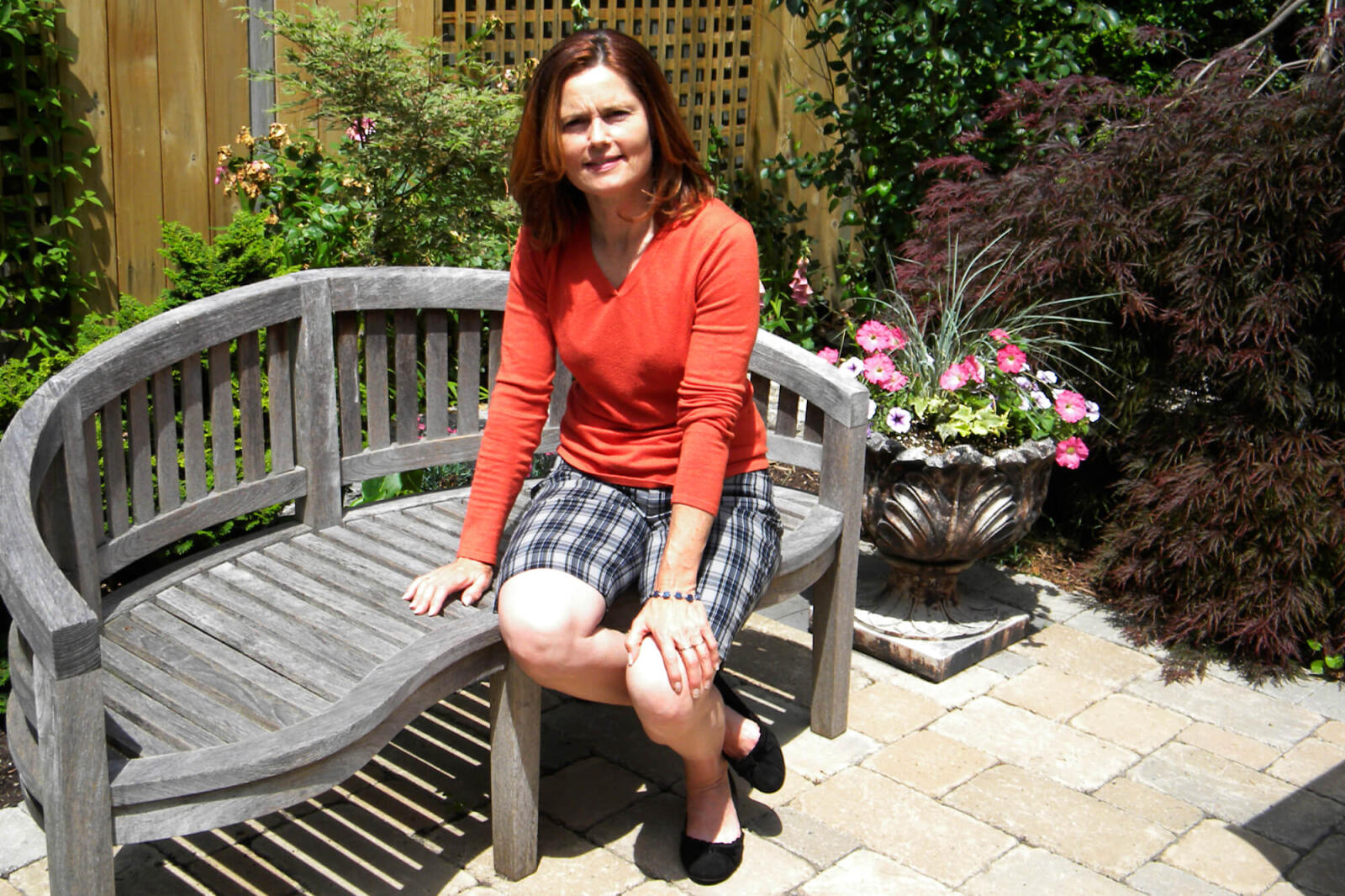 Janet Ennamorato remembers when design was all about selling plants
By Allan Dennis

Janet Ennamorato didn't begin her working life as a landscape designer. After graduating from the University of Toronto with a major in geography and minor in history, she thought her working life would involve an interior environment, not an exterior one. A career as a teacher was her plan. But as with many of life's plans...

A women's workshop on assessing abilities suggested that teaching or landscape design were good choices. So, it was off to Ryerson Institute of Technology where she enrolled in the landscape architect course. The school was appropriate for her, as Ryerson began in 1852 as a combined teacher training centre and agricultural college. Married with two children, completing the course was a hectic time, but with determination she graduated.

From Ryerson, Ennamorato was hired by Weall and Cullen Nurseries, working with Mark Cullen in residential design. "In the early days, design was used to help sell more plants," says Ennamorato. "Very few clients understood the importance of hiring a professional designer in those days. Slowly the public began to understand that a great garden begins with a professional design."

During that time, Ennamorato began to work with Dynascape CAD-based design programs. "It created quite a change in the design process," she says. "Now very few designers use hand drawing."

After a short stint with Sheridan Nurseries, Ennamorato moved into freelance work. From there, it wasn't long until she began her own business in 1995, Creative Garden Designs. The business prospered and grew. "I expanded the company into a design and installation service. It soon became so busy that it took over my life," she said. Ennamorato sold the installation part of the business, and came back to her home base to focus on design work. Recently Paul and Kurt Reeves at Plant World in Etobicoke approached her to work for their company. Between that work and Creative Garden Design clients, it's a busy schedule.

"I walk clients through the whole design process, as well as coordinate installation. The goal is to create a garden oasis for the client," she says.

Serves chapter and sector groups
Janet Ennamorato has served on the Toronto Chapter board and the Landscape Design Sector Group for the past five years. "I find it is important to be involved with Landscape Ontario to be part of the larger group. It gives our industry and sector a stronger voice." She also says that the exchange of ideas with like-minded people is very valuable. "Being involved with the various LO groups gives an opportunity to meet many of those industry people who otherwise we would not have an opportunity to engage with in a social setting. As designers, we all speak the same language when it comes to concerns and interests."

Asked if she has seen major changes in landscape design processes and trends, Ennamorato simply says, "Of course." She says that people have come to appreciate nature much more, and want to bring it to their own back yards. "For them their garden is a very personal place."

The new attitude toward the environment is also changing design. "A growing number of people are losing their lawns in favour of gardens that are easier to maintain. They want natives or plants that don't require great quantities of water."

She also notes that nurseries are continually introducing new plants which allow designers more and more tools to create imaginative landscapes. "At the same time a well-designed garden should blend in with the rest of the neighbourhood, and of course must follow the basic principles of design," says Ennamorato. She adds that a well-designed garden should fit with a client's ability to maintain the creation, or with his willingness to hire professionals.