November 15, 2012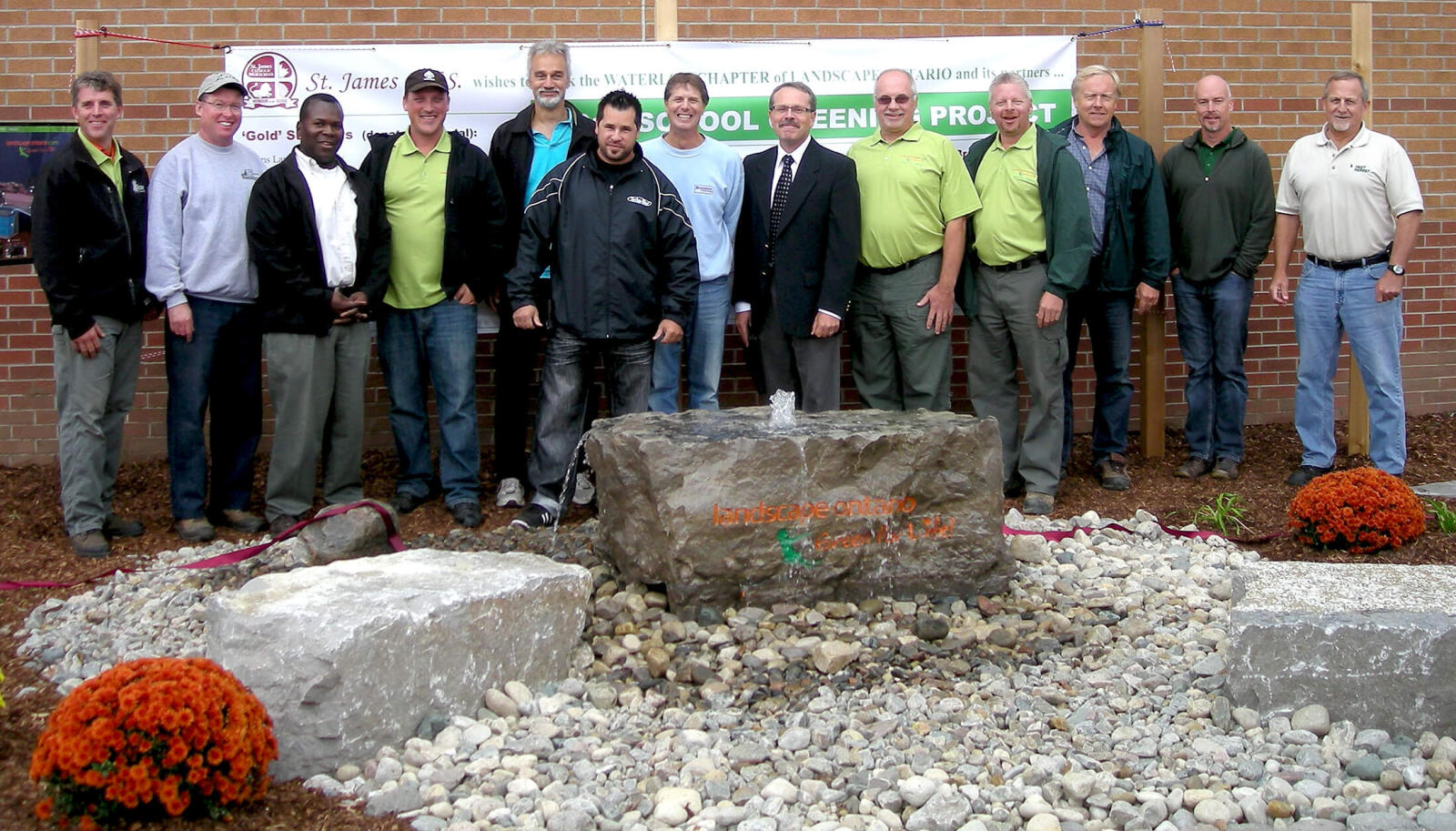 It's no longer kids' play
Denis Flanagan CLD
LO Manager of Membership and Public Relations
At our Expo show in October, I gave a presentation with David Domoney from the U.K. We showed examples from both sides of the Atlantic on how to encourage young people to become more engaged in horticulture.
The gist of the talk was that the movement to encourage gardening with kids is not exactly a new one. I remember a large selection of children's gardening tools over 15 years ago when I worked in the retail sector.
Over the years there has been some fantastic events developed by garden centres that ranged from green thumb clubs to Easter egg hunts. They were great ways to generate traffic into stores in the off-season and promote the idea that gardening is truly for all members of the family.
We should continue to invent and re-invent these fun ways to market the garden business to young people, while at the same time realize that there are more and more new opportunities available. Young people want their voice to be heard, and they sincerely want to make a difference.
School greening
Campaigns seem to be gaining momentum, with a number of national and international movements. I certainly saw this during a tree planting ceremony at a school in Guelph this fall.
Everyone involved seemed so proud that they were part of a bigger picture, when it was explained that hundreds of events were taking place on the same day, Sept. 26, in celebration of National Tree Planting Day.
Many young people are now taking their role as protectors of the environment quite seriously. And, we are well positioned to encourage them. Once again our Chapters are taking the lead and making an enormous difference.
One example is in our Waterloo Chapter, where the members there continue their Green School initiative. This is truly a remarkable event.
I could go on and on about this project, but I think it would be more heartfelt if I let Tim Yawney, principal of St. James Catholic High School, say it in his words that he spoke at the ceremony.
"Six months ago we were driving back following our presentation to the Landscape Ontario panel at the Knights of Columbus Hall in Waterloo, when we received the momentous call: 'Tim, it's Don Prosser from Landscape Ontario, and we would like to congratulate you on winning the Landscape Ontario Greening Schools project award for 2012.'
Principal appreciates efforts
"The students in my van heard Don. My van exploded with screaming and crying and cheering. It was an incredible moment as an educator, and one I will never forget. It was a historic moment for St. James.
"Today we will provide an opportunity for you to fully understand and appreciate the work that has been done in support of the environment and the education of generations of students at St. James. On the video we used as part of our presentation, one teacher stated that 'Green is good' and 'thinking about Green' is good for our students.
"There is no question that our students understand and appreciate the details of the work that has been done on this school site. Landscape Ontario and its partners can take credit for increasing environmental awareness and green conscientiousness in our students.
"Each time students and teachers enter the outdoor classroom, it's a reminder about thinking green, sustainability, and being stewards of our environment.
"The results of this project have exceeded our expectations. At this point, it is the responsibility of the administration and teachers to ensure we use this space to educate, or perhaps to find peace and solace. We will ensure that we maintain this outdoor classroom, use it as a place where students can gather for lunch, hold staff meetings or a place of prayer.
"I would like to take a moment to acknowledge Landscape Ontario and the 42 companies that contributed to the success of this project for St. James. We applaud you; we applaud your commitment to educating our youth in creating a greener society. To the staff and students of our Green Team, you're incredible. Look what you have done. It began with a plan, continued with the application, the presentation, and the completion of the project, by moving 300 wheelbarrows of mulch.
"The Landscape Ontario committee was clear, it was the student initiative in this project that was one of the main reasons we were selected. As principal, I am very proud of each of you."
In turn, the green industry is proud to see young people excited about the great opportunities available to them, long after they leave the classroom.
---
Denis Flanagan can be reached at
dflanagan@landscapeontario.com
or at 905-875-1805, ext. 2303.