October 22, 2016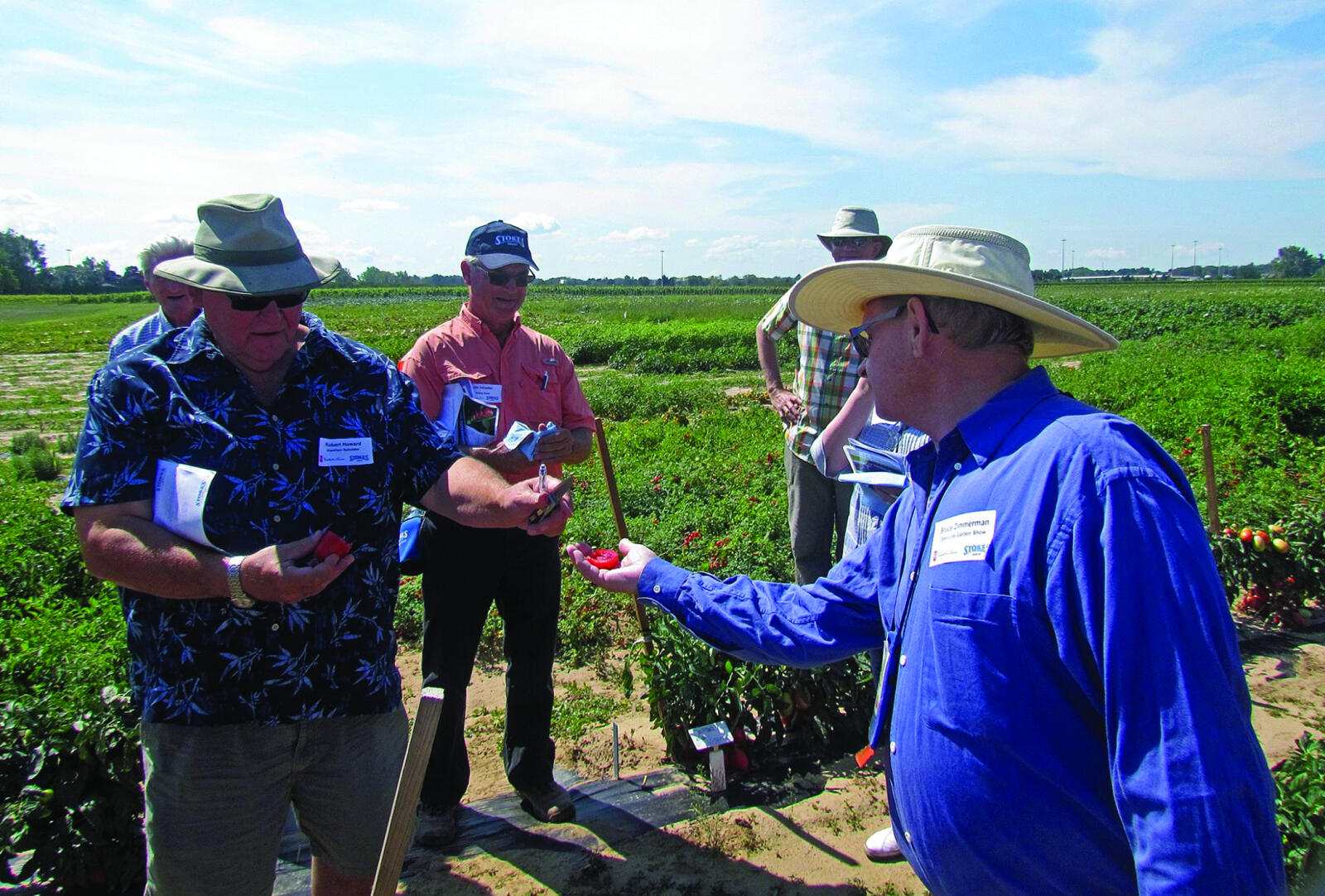 By Denis Flanagan CLD
LO Manager of Membership and Public Relations
The song from the movie Oliver Twist was all about an obsession with food by a group of young boys. In 2016, that same obsession is still prevalent — not only with young boys, but with entire families and even within entire communities. Self-dubbed "Foodies," this passionate group of people indulge in magazines, cooking classes, TV shows, specialty restaurants, websites and even travel to exotic countries to learn how to harvest and cook fruits and vegetables with local residents.
The Landscape Ontario budget could not stretch far enough for me to travel to an exotic location to report back to you on this topic, so instead, I recently took a short drive to St. Catharines to visit the Stokes Seeds trial gardens. Hosted by Loblaw's, the event is designed specifically for the garden media to taste and comment on the new President's Choice vegetable selections for 2017. Just the fact that such an event exists is a testament to the growing popularity of the food industry in our daily lives.
Our green professions are well-positioned to be a major link in this blossoming food chain. A great example of this is a unique event in 2017 — just one of the many events celebrating Canada's 150th birthday, on July 2 the historic Royal Alexandra bridge in Ottawa is going to have a grass surface for a day. Turf is being supplied courtesy of LO member, Manderley Turf Products.This will truly provide a unique location for what may be the very first interprovincial picnic.
As hundreds of families gather for this event, it could be an indication as to how our green professions can connect, entertain and inspire the next generation of gardeners and better engage young people to consider a career in horticulture. Our green professions are in fact, the ones who supply the seeds, soil, greenhouses, land and knowledge that feed the nation.
On an everyday basis, using the "food frenzy" as a way of connecting with your clients and local communities would be great way strengthen your business
connections.
Recipe for your business:
Add 1 to 2 vegetable and herb gardens to every landscape design.
Mix 2 fresh staff and have them attend LO seminars on edible gardens, pollinator gardens and soil sciences.
Purchase 1 copy of The New Canadian Garden by Mark Cullen.
Blend your company with a local community garden.
Stir up a few fresh plants and donate them to a school vegetable garden.
Sprinkle staff training with websites and magazines to stay informed on the trend.
Serve with dandelion wine and enjoy!
---
Denis Flanagan can be reached at
dflanagan@landscapeontario.com
or at 905-875-1805, ext. 2303.