February 15, 2017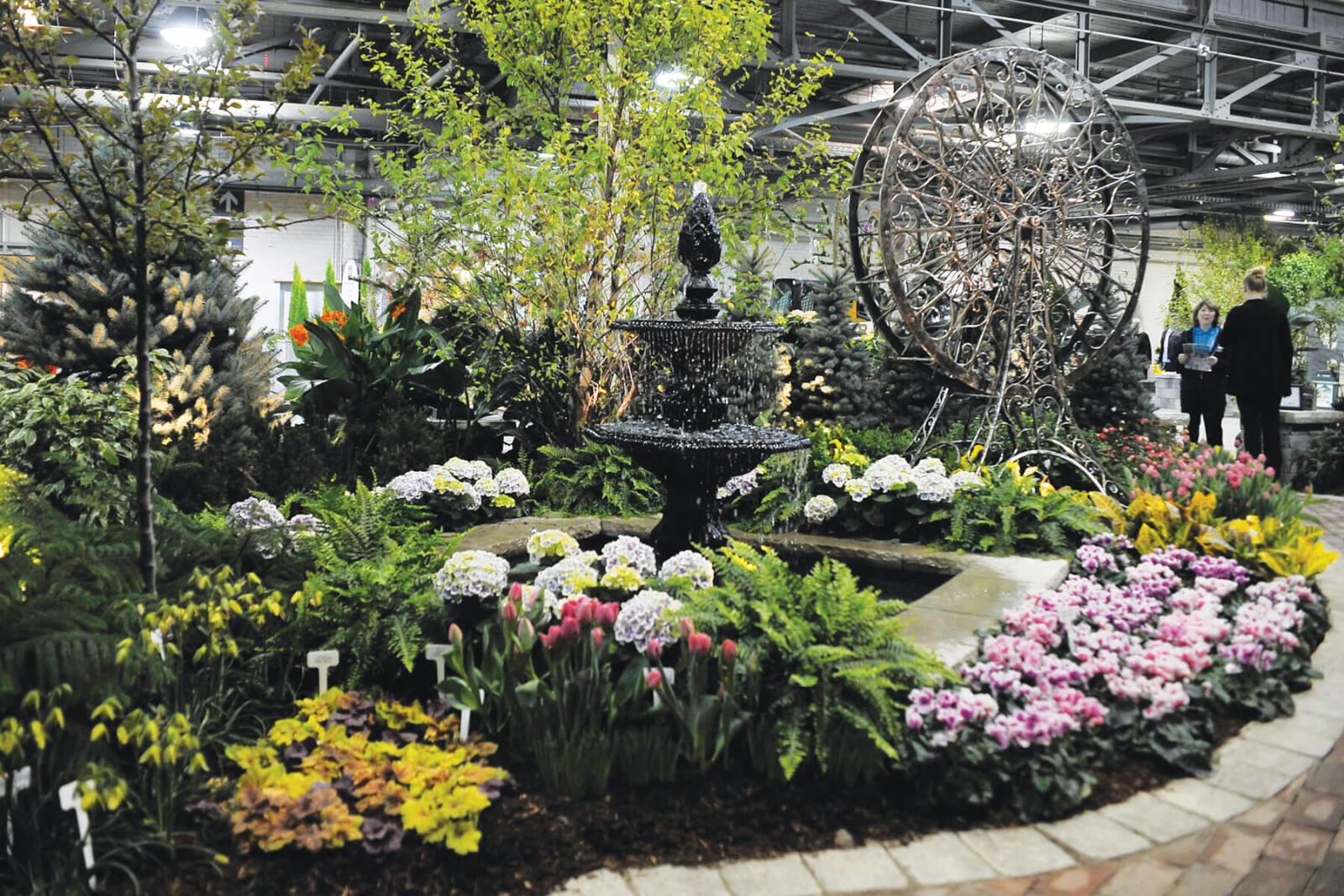 Canada Blooms shines spotlight on green professions March 10-19
Canada Blooms, the country's largest flower and garden festival, returns to the Enercare Centre in Toronto, March 10-19, with the theme "Oh Canada" in celebration of the 150th anniversary of Canada's Confederation. With 30 beautiful gardens, including four vignettes with a Highway of Heroes theme by Landscape Ontario, the festival promises to be a spectacular celebration of Canada and a great setting to promote the green professions to the public.
"Canada Blooms continues to be a valuable vehicle to promote the members and sectors of Landscape Ontario," said the show's General Manager Terry Caddo. "In 2016, Canada Blooms generated over $2.9 million of positive public relations during a key decision making period. In 2017 we will have an increased presence from the Landscape Ontario growers sector and close to 40 builders will be on-hand to meet with close to 200,000 guests."
Professionals Night (formerly known as Industry Night), is a special ticketed event to be held March 17 at 6:00 p.m. at the main stage area. Presented by Landscape Ontario, this annual gathering of the landscape profession includes an awards ceremony by Canada Blooms, honouring the outstanding work of the many feature garden builders.
The Toronto Flower Show will feature another thrilling year of competitions amongst amateur floral arrangers and garden club members. Non-professional exhibitors and members of horticultural societies and garden clubs enter various classes, competing in special horticulture exhibits, floral design and photography. All Toronto Flower Show entrants are invited to the awards ceremony held on the Canada Blooms main stage, March 19 at 3:30 p.m.
Professional florists will be showing off their patriotism with designs that will represent what Canada means to them with a "Coast to Coast" theme. As with previous years, Canada's best floral designers will continue to dazzle visitors in 2017. Flowers will be refreshed throughout the festival, creating a new look. These stunning displays showcase just what professional florists can do.
For details on the festival, or to volunteer, visit
canadablooms.com
.