February 15, 2016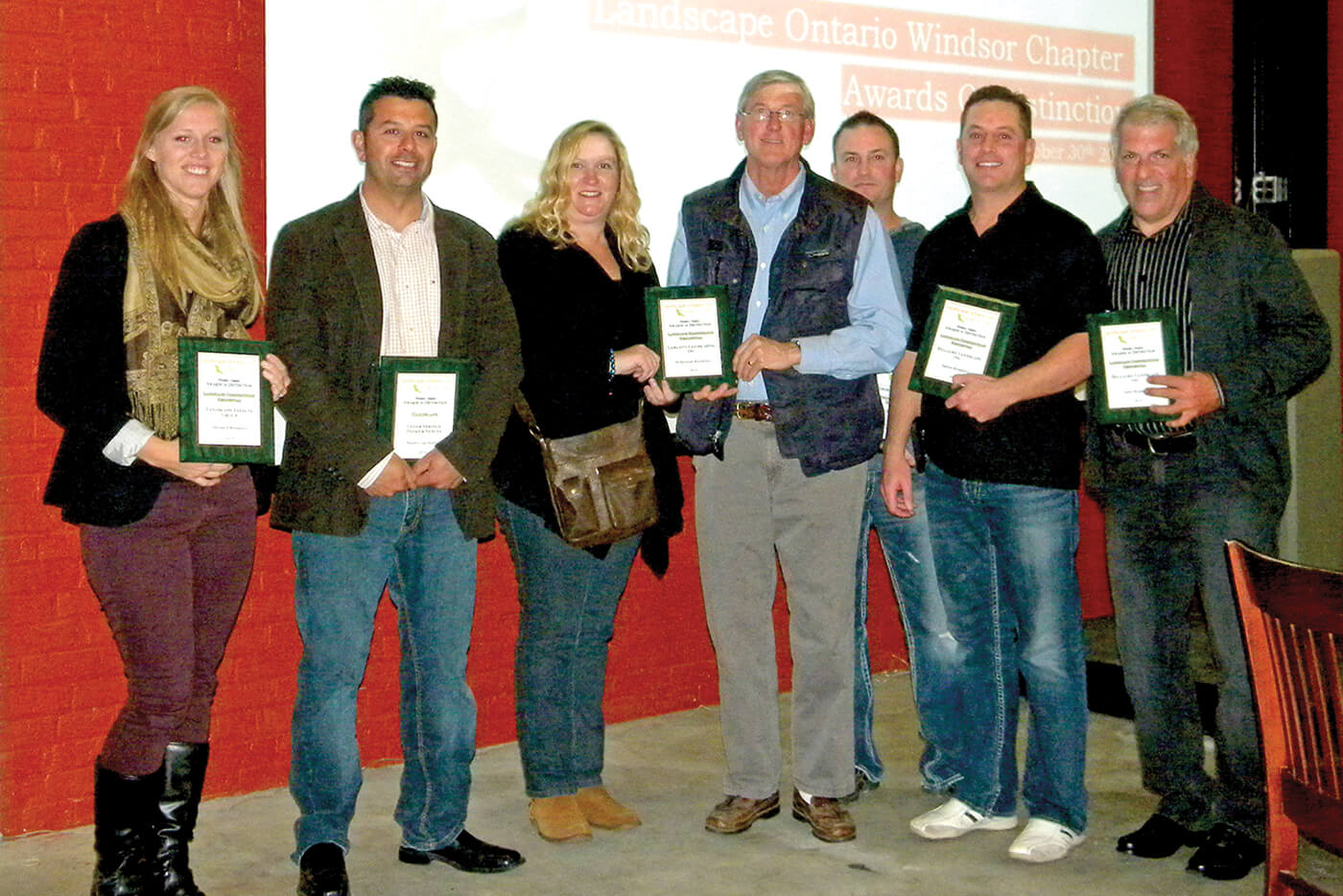 ABCs of membership and online training
By Denis Flanagan CLD
LO Manager of Membership and Public Relations

As we continue our membership campaign for 2016 I have been talking and listening to dozens of Landscape Ontario members and potential members. Although it's wonderful to hear all the reasons why companies join the association and renew their membership year after year (think big discounts on trucks, trade show space and equipment), the more I watch how members engage with the association, I am convinced that one of the strongest benefits of membership is in how we fullfil the needs of companies to improve their business through learning. We offer solutions to this insatiable appetite for self-improvement in many ways:
A: Awards
Through our main Awards of Excellence Program and various awards programs now in place at the chapter level, we have a province-wide network of member companies who are committed to raising the bar in the industry and showcasing their best work. This was obvious by the long line of people viewing the awards display at Congress. These same people were taking photos and making notes to learn about construction techniques, design tips and maintenance details. This invaluable tool for companies to learn is also powerful at inspiring them to enter their own projects into the awards program to gain the recognition they deserve. This is an LO member benefit. To enter the awards, your company must be a current LO member.
B: Books and Blackboards
We still offer a more traditional way of learning through our ever-popular Professional Development series, as well as conferences and lectures. These courses are taught by industry professionals who keep up with current trends, technologies and practices. In addition to these, our magazines, e-news and e-blasts are timely methods that keep members informed, providing current updates on a variety of topics and events. This is an LO member benefit. Members receive discounts on courses and conferences.
C: Chapters
We continue to have an impressive list of knowledgeable speakers and relevant topics at regular Chapter meetings. Covering everything from safety to septic systems, these informal sessions, delivered at the local level and coupled with some panel discussions and networking opportunities, provide a unique way of learning about an industry that is constantly changing and evolving. Each year brings dozens of new plant varieties, paving materials and new regulations that successful, leading edge companies need to be aware of. Our Chapters also love to have fun and recognize that our hard working members and their staff and families deserve some downtime. Designed to be local social events, I am amazed to attend these and still witness members swapping business ideas and tips of the trade. Go figure! This is an LO member benefit — the opportunity to work and play with a fabulous group of dedicated, hardworking and caring people. Now that's a member benefit that is impossible to put a price tag on.

New online training opportunity
How does one fit quality horticultural education into a green industry pro's schedule? A great opportunity has just surfaced for LO members — My Garden School is online training with a real difference.
If you visit My-Garden-School.com, two things grab your attention. First, the instructors are true experts, and second, the photography is stunning. Drill down into the course descriptions and you are sure to be impressed by their content and depth. For example, the four-week online course, "Pot and Container Gardening for Roofs, Balconies, Courtyard and Country Gardens" with Harriet Rycroft, covers container basics, principles for success, winter interest, spring joy and summer luxuriance. Students receive weekly video tutorials to watch at their convenience, optional critiqued assignments, personal feedback from the instructor, a course e-book, and credentials upon completion.
Other instructors include the likes of Andy McIndoe and John Brookes. It is worth looking at the blog postings on the site to get a taste for this enterprise. The U.K.-based school was actually launched for hobby gardeners, but the trade was quick to recognize and embrace its quality — marketing director Fiona Tyrrell says 50 per cent of its students are professionals from all fields of horticulture.
As a special benefit, the School is offering LO members a 10 per cent discount.
Get started today to jumpstart your professional offerings next season. Simply register with the promo code for members, LANDONT, and be sure to let me know how you enjoyed this exceptional opportunity.