April 12, 2018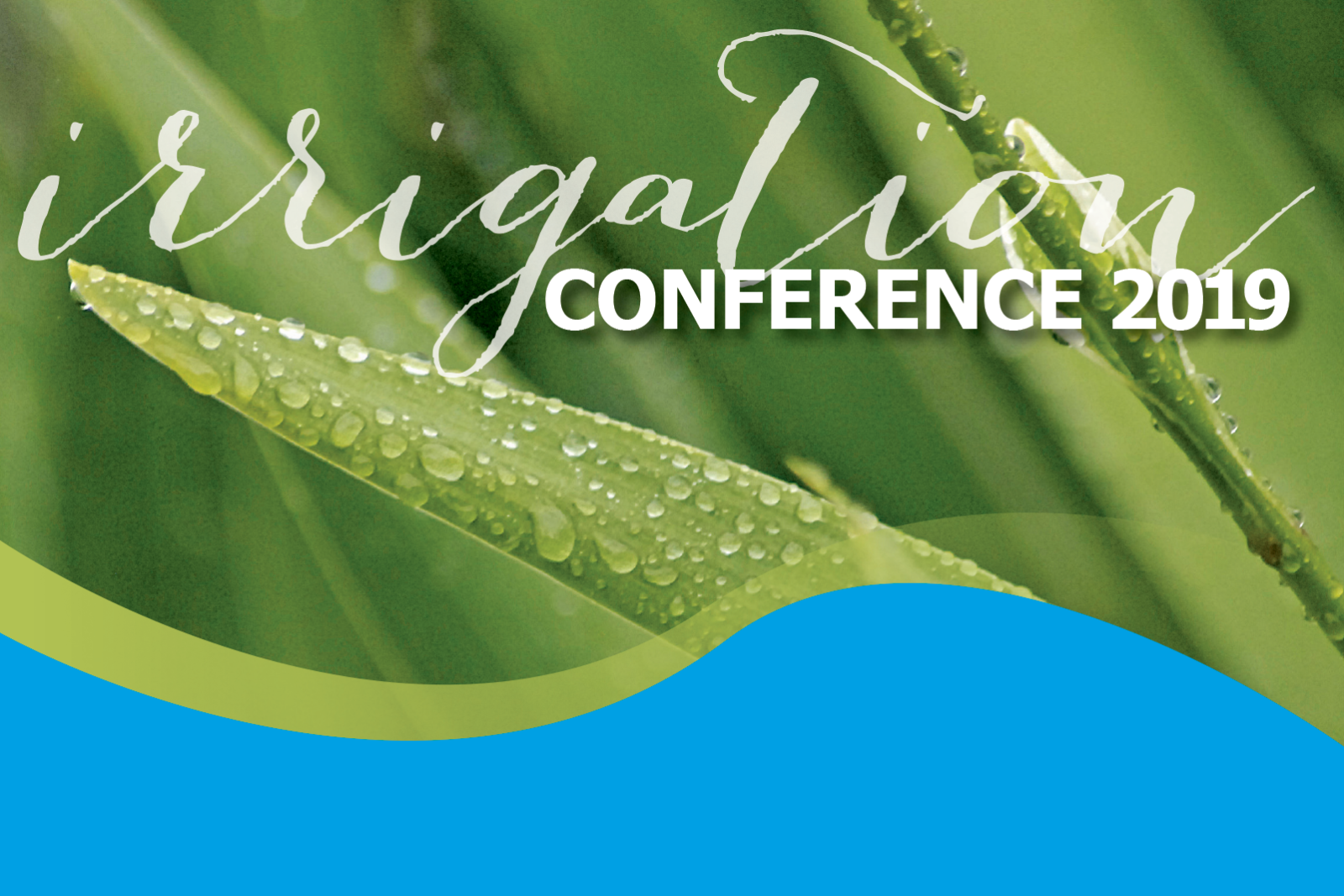 ALL IN ONE EVENT FOR IRRIGATION CONTRACTORS
Are you and your staff prepared for the future of the Irrigation profession in Ontario?
Join your peers at the 2019 edition of the Irrigation Conference.

Registration

Early Bird Registration
until January 18

$85 Member
$110 Non-Member




Registration
after January 18

$110 Member
$135 Non-Member

Includes sessions, lunch, and exhibits.
Agenda
8:15 a.m. to 9:00 a.m.
Registration and Exhibits
9:00 a.m. to 9:30 a.m.
Opening Remarks and Partner Updates
9:30 a.m. to 10:30 a.m.
Attracting and Retaining New Employees | Cameron Wilson, Total Hire

10:30 a.m. to 10:45 a.m.
Break & Exhibits
10:45 a.m. to 11:15 a.m.
Water Smart Irrigation Professional Program| Jeremy Harris and Justin Comacchio, Region of Peel
An overview of the WSIP program with up to date stats and achievements
11:15 a.m. to 12:15 p.m.
Irrigation & Lighting Electrical System Troubleshooting | Al Saunders, Vanden Bussche Irrigation
Understanding the principals of electricity and methods of troubleshooting Irrigation or lighting system wiring. Including power, communication and zone wiring. When troubleshooting any irrigation or lightning component, it is best to have a fundamental understanding of how the component operates.
12:15 p.m. to 1:30 p.m.
Lunch and Exhibits
1:30 p.m. to 2:30 p.m.
Using Test Equipment | Al Saunders, Vanden Bussche Irrigation
How to use test equipment to locate buried irrigation and lighting wiring and solenoids. Test equipment discussed will include wire locator, ground fault locator, Tone and Probe and TDR (time delay reflectometer). Learn how to locate wire paths, locate broken underground wires and identify individual wires in a broken bundle.
2:30 p.m. to 2:45 p.m.
Break & Exhibits
2:45 p.m. to 3:45 p.m.
Speaking from Experience Panel
Buying and Selling of a Company and/or Customer List - Steve McCartney | Raintree Irrigation & Outdoor Systems

Green Roof Irrigation Techniques - Kees Govers | Raintree Irrigation & Outdoor Systems

3:45 p.m. to 4:00 p.m.
Closing Remarks
Presenters
Cameron Wilson | Total Hire

Jeremy Harris, B.A. | Region of Peel
Specialist is Water Efficiency & Environmental Education Programs with the Region of Peel. Jeremy has been working as a professional in water efficiency with the Region of Peel since 2007. Jeremy has assisted in the development of market transformation programs with Fusion and Water Smart Irrigation Professionals. His experience working with industry and partner organizations like Landscape Ontario and York Region has helped increase the reach of traditional outdoor programs and address outdoor water efficiency targets. Jeremy has extensive education and knowledge with water efficient landscape design, construction and maintenance. Jeremy has an Honours Degree in Environmental Studies from Wilfred Laurier University.
Justin Comacchio | Region of Peel
Technical Analyst in Water Efficiency at the Region of Peel. Justin has been with the Water Efficiency team since 2015, supporting the WSIP program. He has worked diligently to maintain strong working relationships with WSIP certified contractors, York Region and Landscape Ontario, as well as businesses in Peel.
Al Saunders | Vanden Bussche Irrigation
Al Saunders is a Project Coordinator at Vanden Bussche Irrigation, where Al reviews all Golf and Turf projects for design and quotation submission, as well as managing project pipelines, communicate with stakeholders, and provide technical support to staff and clients. Al has worked in the irrigation industry since 1987 shortly after attending Algonquin college for Electronic Engineering Technology and has worked for contractors, distributors and his own company. Al is a Past President of the OVTA board of directors, among other distinctions in the field. Al supports Contractors, Site Superintendents and owners with educational seminars to resolve software and hardware issues for both their clients and internal staff.
Steve McCartney | Raintree Irrigation & Outdoor Systems

Kees Govers | LiveRoof Ontario Inc.

Hotel Information
Thank-you to our partners:
| | | |
| --- | --- | --- |
| LUNCH PARTNERS | | |
| | | |
| | | |
| REFRESHMENT PARTNERS | | |
| | | |
| | | |
| TABLETOP PARTNERS | | |
| | | |
| | | |
| | | |
| | | |
Sponsorship opportunities are available. Download the Sponsorship Package for more details.